Providing High-Quality Residential Roofing Since 2006
Installing

High Quality Metal Roofing

Since 2006
Is it time for a new roof? Have a leak that needs repairing? Let P-G Roofing & Construction take care of your residential roofing needs.
Located in Fort Smith, AR, and serving the surrounding areas, we pride ourselves on providing prompt, effective, and stellar roofing services with the latest technology. We ensure that your home gets the stable, safe, and affordable roof it deserves. We work with your insurance company to offer financing options, making the process of getting a new roof as stress-free as possible.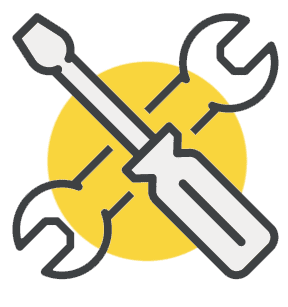 Contact Us to Learn More About Our Financing Options
Siding Repair & Installation
Improve your home's curb appeal with our siding repair and installation services. P-G Roofing & Construction has over 15 years of experience in the siding industry, ensuring that we have the knowledge and skill needed to renovate your home's exterior with ease. Whichever type of siding you choose, our team only works with premium materials, meaning your siding is built to last and insulate your home for years to come.
Gutter Repair & Installation
Do you need your gutters repaired? Choose P-G Roofing & Construction to get the job done right the first time. Our crew of talented roofing professionals will repair or replace your gutters promptly and effectively. We understand and value the importance of equipping your home with functioning gutters.
P-G Roofing & Construction is the only company in the surrounding area that offers cutting-edge drone services. One of our FCC-qualified sales representatives completes a roof inspection with the drone itself. This service is perfect for unsafe roofs and high-pitched roofs because it prevents our team from physically inspecting the roof. This technology cuts our inspection time by more than half, saving us time and your money. We continue to evolve by utilizing new roofing technologies, materials, and trends to provide our customers with the best roofing possible.
Edwin and his crew are awesome. I came out early to replace our roof, had it torn off and cleaned up, and new shingles on in 8 hrs. Highly recommend them for any of your needs.
-Dusty T.
This roof was installed just before we moved into our home in the spring. Homes all over our area sustained heavy damage from the high winds this weekend, but our roof is undamaged. It held up beautifully. Thank you!
-Ahna T.
Michael came out and measured and inspected two houses, spent over an hour on each one, and was very thorough. Edwin communicated with the insurance company and got what was needed. I had two roofs done and gutters and soffits on one, both done in three days, including cleanup. They're the best-looking roofs in the neighborhood. More than highly recommend
-Precision Rental
I highly recommend this company. Edwin was very Quick to give me an estimate and respond to any questions that I had. Their prices are really reasonable, and their work is second to none. They cleaned the job site very well.
-Rick M.
Want to learn more about our residential roofing services? P-G Roofing & Construction
2100 N O St
Fort Smith, AR 72901